Our Temperature Chambers can we used for a wide variety of tests and low and elevated temperatures. Full range and grips and fixtures are available to cover the extreme temperature range our chambers can cover. Software included for segmented tests at different ramps and dwells.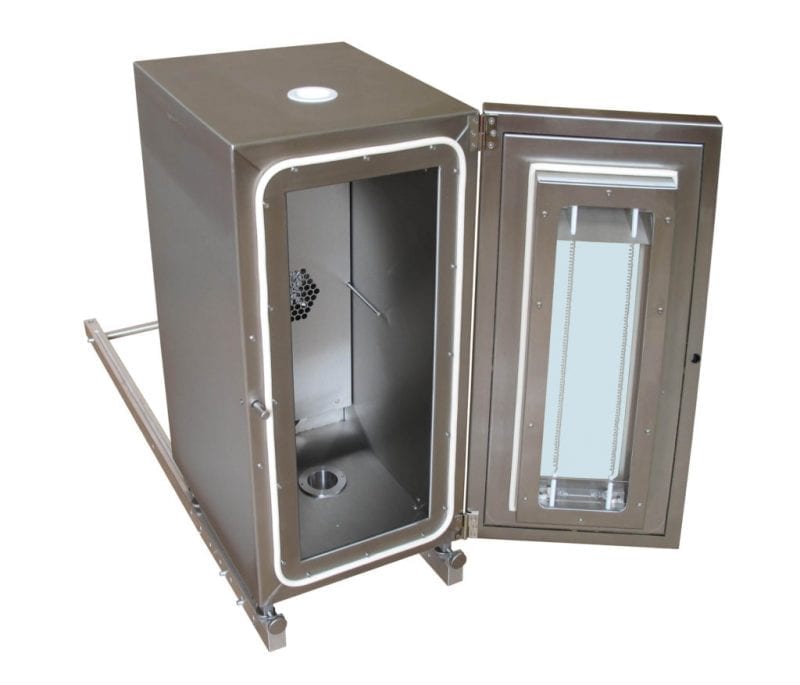 Fabricated from stainless steel with brushed finish
Delivery in under 1 week (Stock sizes)
Heating power 2.3 kW (220 Volt)
Cooling by liquid nitrogen or as an option compressor cooling.
Range of temperature -70°C + 280°C (optional +450°C and  -180°C)
Forced Air circulation
Front door contains 4 glass panes, between inner glass pane heating coils are fitted to prevent frosting of the glass
Pullrod hole has a Teflon guide tube external as standard, (internal optional)
Optional removable insert system to enable chamber to be moved while grips and pull rods are attached.
Bushes available to reduce to a smaller diameter for the Pullrods
Sika TLK96 self-tuning  temperature controller 0.1°C resolution (optional Omron RS232 serial coms or Eurotherm RS485, coms)
PT 100 temperature sensor (RTD)
Frame to move chamber away from the tensile tester. Frame supported by adjustable feet and chamber runs on bearings.
Heat up speed 15°C/Minute (from 20 to 80°C without grips being fitted)
Optional door light and internal light
Cooling requires liquid nitrogen, which is controlled by a magnetic valve on rear of chamber
To reduce temperature to -70°C   4 kg liquid nitrogen is required
To maintain -70°C 3 kg  liquid air per hour is required (without door being opened)
Bespoke sizes and designs available to order.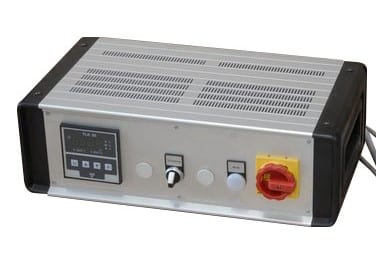 TH 2700 Standard size (generally in stock)
Dimensions: internal 220 x 220 x 580 external 360 x 480 x 766 mm
Our Environmental Chambers are all manufactured in Germany to the highest standards.
AML also supply a huge range of other Tensile Tester grips and fixtures
Looking for Environmental Test Chambers 
Environmental Chambers calibration and service we can calibrate all makes and model of temperature and or humidity controlled chamber.  
Options and Part Numbers
TH 2700             Standard size (generally in stock)
Dimensions: internal 220x220x580 external 360x480x766mm
TH2700-Ek        Same as TH2700 but with inserts (delivery 14-21 days)
TK…-SX           Special versions of chambers with special dimensions
Inside A x B x C (Width x Deep x Height)
(delivery 6 weeks approx)
TK…-SX-EK      Same as version SX but with inserts
Options
-Li                     Door light (heating coils alternative )
-RS232               Regulator with RS232
-RS485               Regulator with RS485
-T350                  Elevated temperature range
-WT                     Heat exchanger
-SSR                   Special hinge
-ESP                   Anti-reflection glass (for video extensometers)
-LHB                   long slot in rear of chamber for extensometer