Showing all 7 results
[searchandfilter id="39918"]
Code verification for industry and trade "Mostly" is not enough
From REA & Integra for 1D & 2D barcodes. Barcode verifiers are an important tool to appraise the quality of the printing of a barcode.
Barcode verification, without good barcodes a barcode driven system can never work effectively. A barcode verifier will grade your barcodes to industry standards ensuring anyone reading your barcode can de-code it every time and without any errors. 
Many different barcode scanners will read a product as it makes its way through the supply chain. Scanners could use different technologies, some of which will be better at reading barcodes than others. The only sure way of checking if your barcode will read with all scanners is to check it meets industry standards using a barcode verifier.
Verification, the correct barcode must be on the product the print quality must comply with the standard. Your customer must have the correct database information about the barcode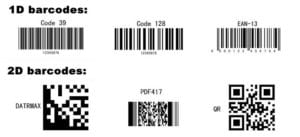 Verification according to ISO/IEC 15415 for printed matrix codes
Verification according to ISO/IEC TR 29158 / AIM DPM-1-2006 for direct parts marking matrix codes
Verification according to ISO/IEC 15416 or ANSIX3.182 for barcodes
Verification according to the GS1 General Specifications
Verification of GS1-128 data structures
We also offer a professional calibration service for all our barcode verifiers.
We're here to help
Let us help you