Melt Flow Index Tester MFI-500/AUTO offers fully automated MFI, MFR & MVR testing
The Melt Flow Indexer ensures highly accurate and repeatable test results while ensuring safe operating conditions.
Key Features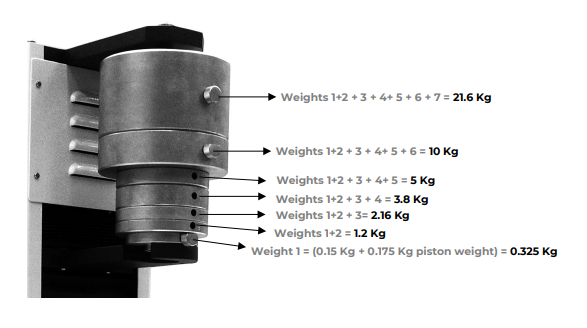 Automated weight lifting mechanism
Automated cut off test
Automated displacement measurement
Automated calculation of MFI, MFR & MVR
High precision RTD temperature sensors
20″ PC and software supplied and standard
Highly corrosion resistant barrel, piston and die
Weights up to 21.6 kg supplied
Maximum test temperature 325°C as standard, higher temperatures as an option.
Full compliance with ASTM D 1238 and ISO 1133
Melt Flow Index Tester Software Features
Full control of the entire testing process ensure fast test times
Less human interference with the testing, therefore more reliable results
Highly traceable results
PDF reports
Excel or Word reports and exports
Statistics min, max, mean and standard deviation.
Graphical representation of the results via Bar charts, GAUSS Bell.
User configurable Pass / Fail criteria
Ability to report upto 100 result in a single report.
AML & Metrotec
We fully support the Metrotec range of test equipment including the Melt Flow Index Tester we are on hand for advice, training, service and calibration. Not only do we support the Metrotec we can provide calibration and repair services for all makes & models of MFI, MFR & MVR test equipment.
Contact us today and see how we can help you.