Enquire about this service
Electrical Test Equipment Calibration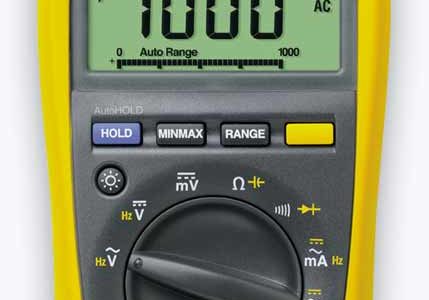 Electrical test equipment calibration service which is available at your premises or you can send in your test equipment to us. We also offer a while you wait service (needs pre-booking)
Wide range of electrical and process test equipment calibrations performed by highly skilled and Fluke trained calibration engineers.
All calibrations are carried out fully to manufactures procedures and specifications. We use the very latest Fluke test equipment and standards. AML is certified to ISO 9001 by BSI and also accredited to UKAS ISO 17025
Typical Electrical Test Equipment Calibration Performed by AML.
Multimeters
Clamp Meters
Amp Meters
Watt Meters
Power Supplies
Resistance Boxes, Decade Boxes
Low Ohm Meters
LCR Meter
Voltage Tester
Proving Unit
Multifunction Calibrators, such as Fluke & Beamex
Thermocouple Calibrators
RTD Calibrators
mA / mV Calibrators, both source and measure
Electrical Safety Equipment 17th & 18th Edition Calibrations
Multifunction Tester, Installation, Loop Impedance, RCD
Multifunction 17/18th Edition Tester
Multi-Functional All In One Testers
Single Function Tester
Ground/Earth Tester
RCD Tester
PAT Tester
Portable Appliance Testers
Socket Tester
Insulation Tester
Earth Loop Impedance Testers
Electrical Test Equipment Calibration Service Levels
Onsite (we visit you) offsite (you send in the equipment)

Standard turnaround for offsite 5 working days, quicker turnaround or even while you wait by prior agreement.

One off calibration, service or  annual contract with a 12, 6, or 3 monthly visit cycle
All engineers hold IOSH H&S Passports
AML is SafeContractor accredited
Certified to ISO 9001 by BSI and accredited to UKAS ISO 17025
Why not have your other equipment calibrated by AML Instruments, our scope is broad and you can be assured of the highest level of service at all times.
We aim to provide a one stop service for all your calibration and instrumentation needs.
Contact us today with you're list of equipment and see how much you could save.
Not looking for electrical calibrations? Have a look at our other calibration pages.
We can calibrate a large range of test equipment and instruments.
Weighing Equipment Calibration & Repair
Enquire about this service