As part of our ongoing training programme, Managing Director Alex Leeson is at the Technidyne Corporation headquarters in New Albany USA this week.
Once Alex has passed his exams, AML will be a Certified Technidyne Service Provider for their range of Colour, Surface and Physical Property Instruments.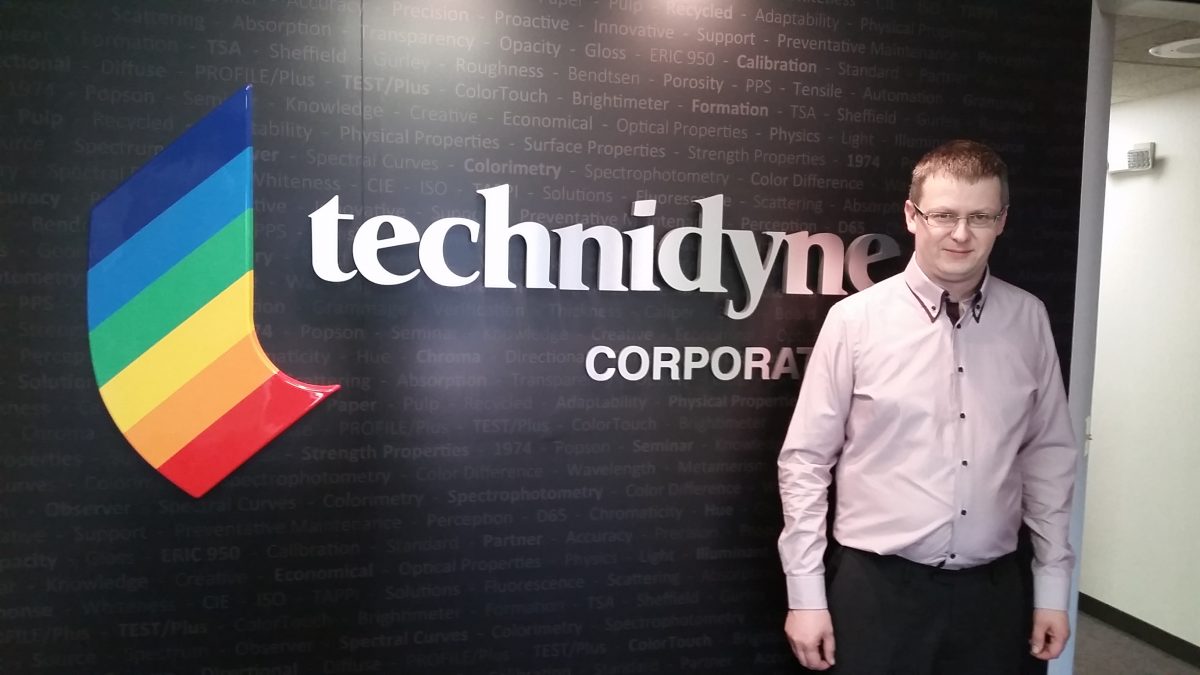 The Technidyne service and sales training includes:
Service, Repair and Calibration of the Technidyne range of  colour and surface property instruments including Colorimeters, Spectrometers and Gloss Meters.
Instruments covered TB-1C Colorimeter, Color Touch, Color Touch PC Spectrometers, Profile Plus Range of colour and physical properties such as Roughness & Porosity, Bendtsen, Sheffield, PPS (Parker Print Surf) Burst, Tensile, Thickness (Caliper)TSA (Tensile Stiffness Alignment), Grammage (GSM), Paper Formation. Gloss.
Fundamentals of colour measurement
Sales training on the exciting new rage of instruments that will be launched later in the year.
Once Alex arrives back to the UK he will be providing training for the rest of the team.
Please see here for the Technidyne blog post on the visit 
AML Instruments are the UK official Sales, Calibration & Service agent for the Technidyne Corporation